โรงพยาบาลศรีรัตนะ Sirattana Hospital
โรงพยาบาลชุมชนชั้นนำในเขตสุขภาพที่ 10 ด้วยคุณภาพบริการและการส่งเสริมสุขภาพที่ได้มาตรฐานระดับสากล ภาคีเครือข่ายสุขภาพเข้มแข็ง
FACEBOOK
โรงพยาบาลศรีรัตนะปฎิญานตนต่อต้านและไม่ทนต่อการทุจริต (SNHOSP Zero Tolerance)"
เพื่อประเมินการเผยแพร่ข้อมูลที่เป็นปัจจุบันบนเว็บไซต์ของหน่วยงานเพื่อเปิดเผยข้อมูลต่าง ๆ ของหน่วยงานให้สาธารณชนได้รับทราบใน 5 ประเด็น คือ ข้อมูลพื้นฐาน การบริหารงาน การบริหารเงินงบประมาณ การบริหารและการพัฒนาทรัพยากรบุคคลและการส่งเสริมความโปร่งใสในหน่วยงาน ซึ่งการเผยแพร่ข้อมูลในประเด็นข้างต้นแสดงถึงความโปร่งใสในการบริหารงานและการดำเนินงานของหน่วยงาน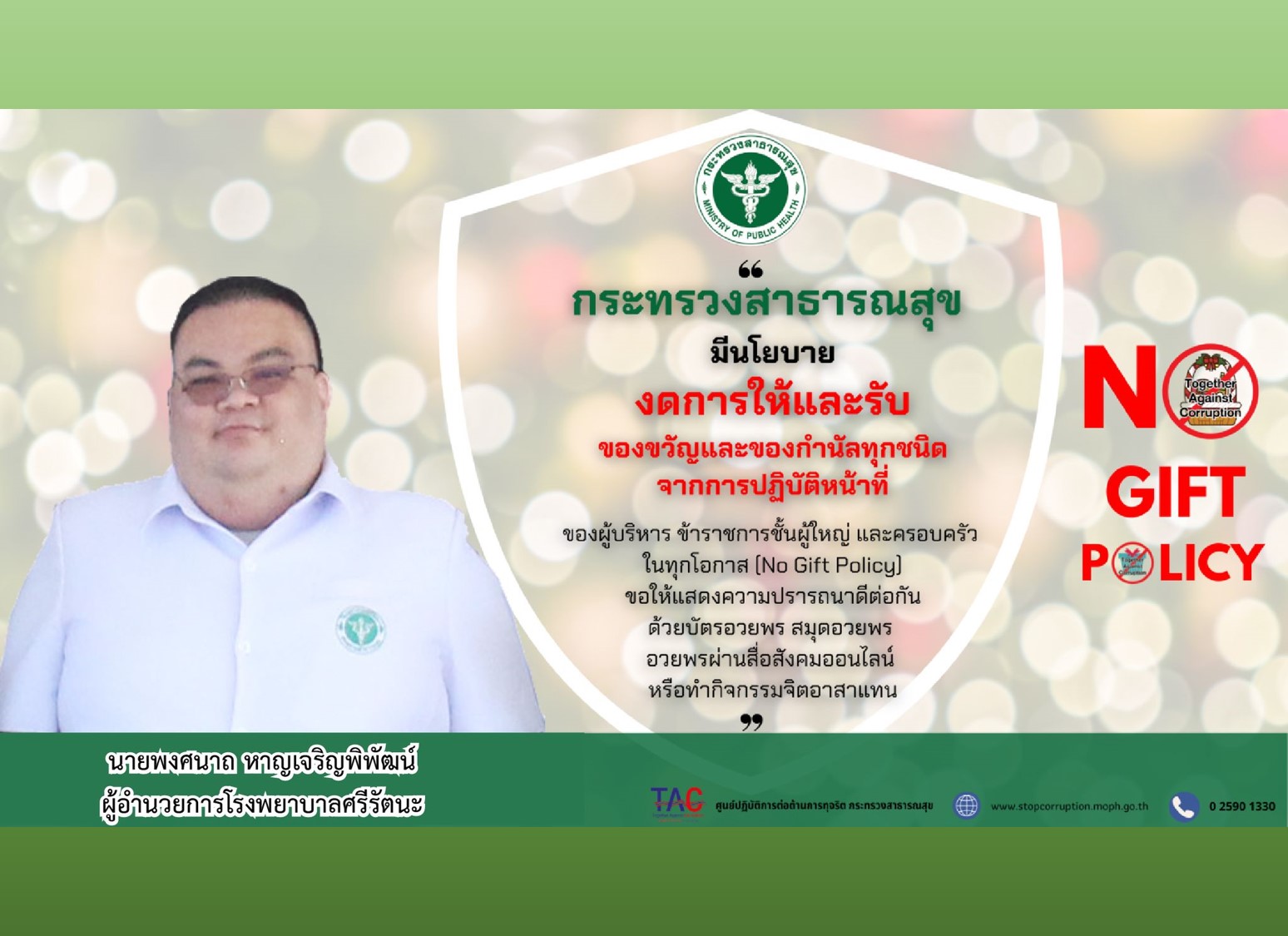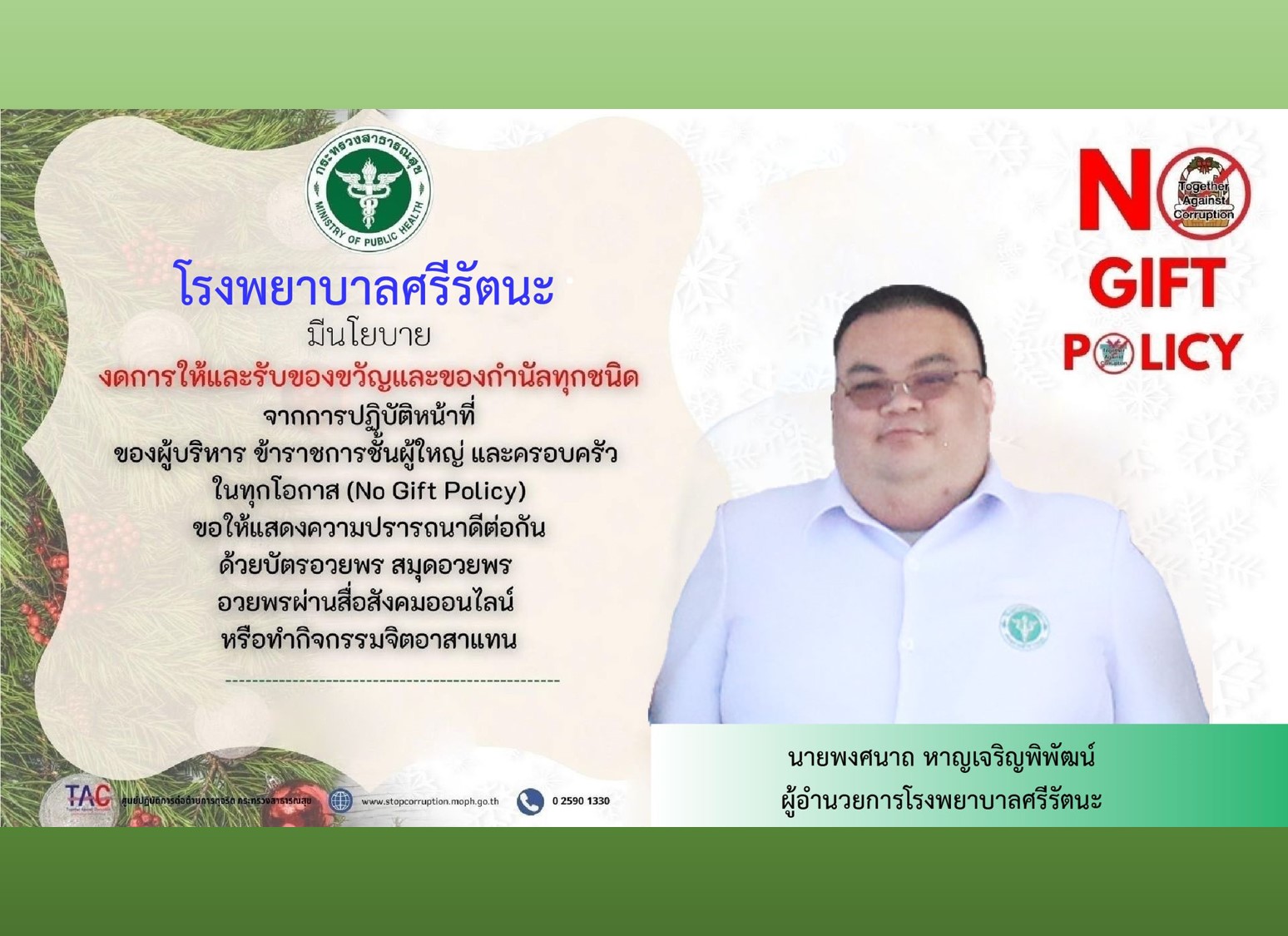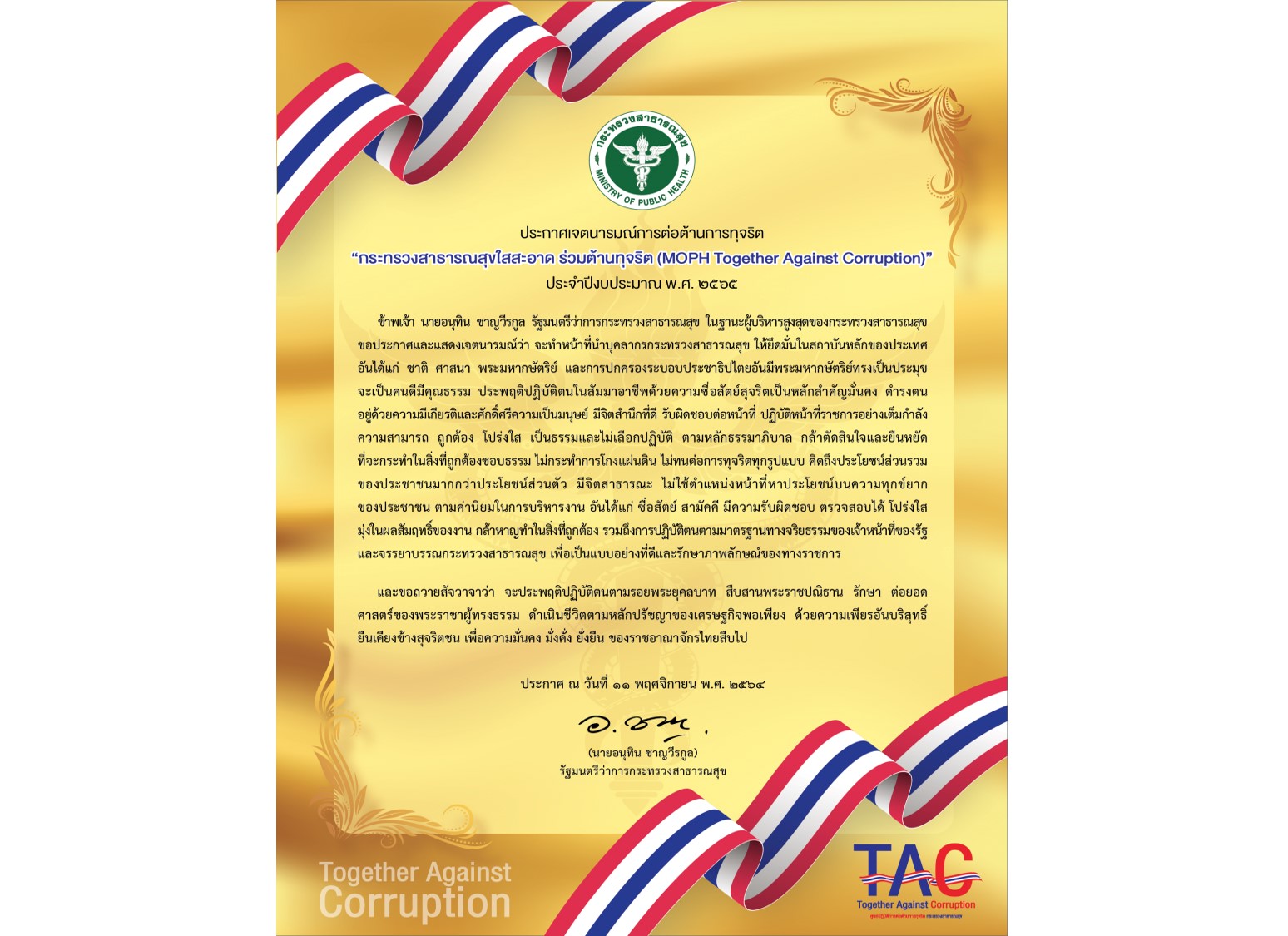 วิสัยทัศน์
โรงพยาบาลชุมชนชั้นนำในเขตสุขภาพที่ 10 ด้วยคุณภาพบริการและการส่งเสริมสุขภาพที่ได้มาตรฐานระดับสากล ภาคีเครือข่ายสุขภาพเข้มแข็ง
ประกาศจากโรงพยาบาล
ลงชื่อเข้าใช้
| Firstname | Lastname | Email |
| --- | --- | --- |
| John | Doe | john@example.com |
| Mary | Moe | mary@example.com |
| July | Dooley | july@example.com |
What our clients say
"I´am the CEO of this company. So maybe you think "he will tell us something super awesome about it only". But no. Its a really strange place to work with creepy people all around. They do some computer stuff I don´t understand. But I wear expensive Glasses and a Patagonia Hoodie. So I´am fine with it."

John Doe,

CEO of Stride Ltd.
Let´s start a project together!
Hell no! This button is linked to a none working contact form. A none working form without any user feedback. So you might think you done something wrong. But in reality we just don´t want to start anything with you or anyone else.
ข้อร้องเรียน
ข้อร้องเรียน
| Firstname | Lastname | Email |
| --- | --- | --- |
| John | Doe | john@example.com |
| Mary | Moe | mary@example.com |
| July | Dooley | july@example.com |
Loved by people all around the globe
Our spaces and offices are soooooo lovely, no one would give us a negative rating! And look at these trustworthy avatar pictures! Trust us!
"That service is really really good. And I don´t say that because they pay me a lot of money. I say that because they don´t pay me more money anymore if I don´t say it..."
Jane Doemunsky
COO, The Boo Corp.
"I really don´t get what they do. Something with Crypto, NFT´s, SaaS and Cyber Security. Maybe an App for Kids...? But they have this nice website...so who cares what they do as long as they are good at it."
Jenny Matrix
Daughter of Col. John Matrix, Commando.
"I don´t know if they are good at what they do. But they have nice coffee and a shiny brand new startup office with bikes on the wall and all that stuff."
Rustin Cohle
Detective, Somewhere in the swamps
"Its not good at all but I give it five stars because I killed (accidentally) the CEO´s cat with a lawnmover."
Richard Thornburg
News Reporter, KFLW-TV
"I´am just a guy who uploads his picture to unsplash.com so that others can use me as placeholder for stupid sample avatars. I don´t even know that my face is on this website."
Harry Walters
Gangster, In Bruges
"Okay, okay, I give it five stars. But do you know what: There is a infinit number of stars out there. So five means nothing."
Lizzie Stark
Head of Security, Brummagem Boys
Delivery Service
If we had any physical goods we would deliver them to your door steps. Of course in time and to the right adress. But we have no products...
Independently Checked
Maybe we would do something to ensure that you get what you ordered. But you can´t order anything here, so we can give you a 100% gurantee that anything would be great!
Online Support
Okay, we have this crazy online support form. Fill it out and the content will be mailed to you as PDF. Print it out. Than send it via Fax to our super duper hidden Fax number.
Stay in touch with our
monthly and free

newsletter!